2017 : TERROIR 11
Over the last 11 years, we've had the honour of hosting some pretty awesome people. We invite you to take a look back and reflect on the revelry, starting with Terroir 11 : Our Home & Native Land
OUR HOME & NATIVE LAND :
CELEBRATING CANADIAN GASTRONOMY
This year's Terroir was about exploring Canada: We took stock of how we got to where we are today by honing in on perspectives from people of different generations, cultural heritage and geographical location. Sessions took place concurrently on three major themes: agriculture and fishing, diversity and youth mentorship.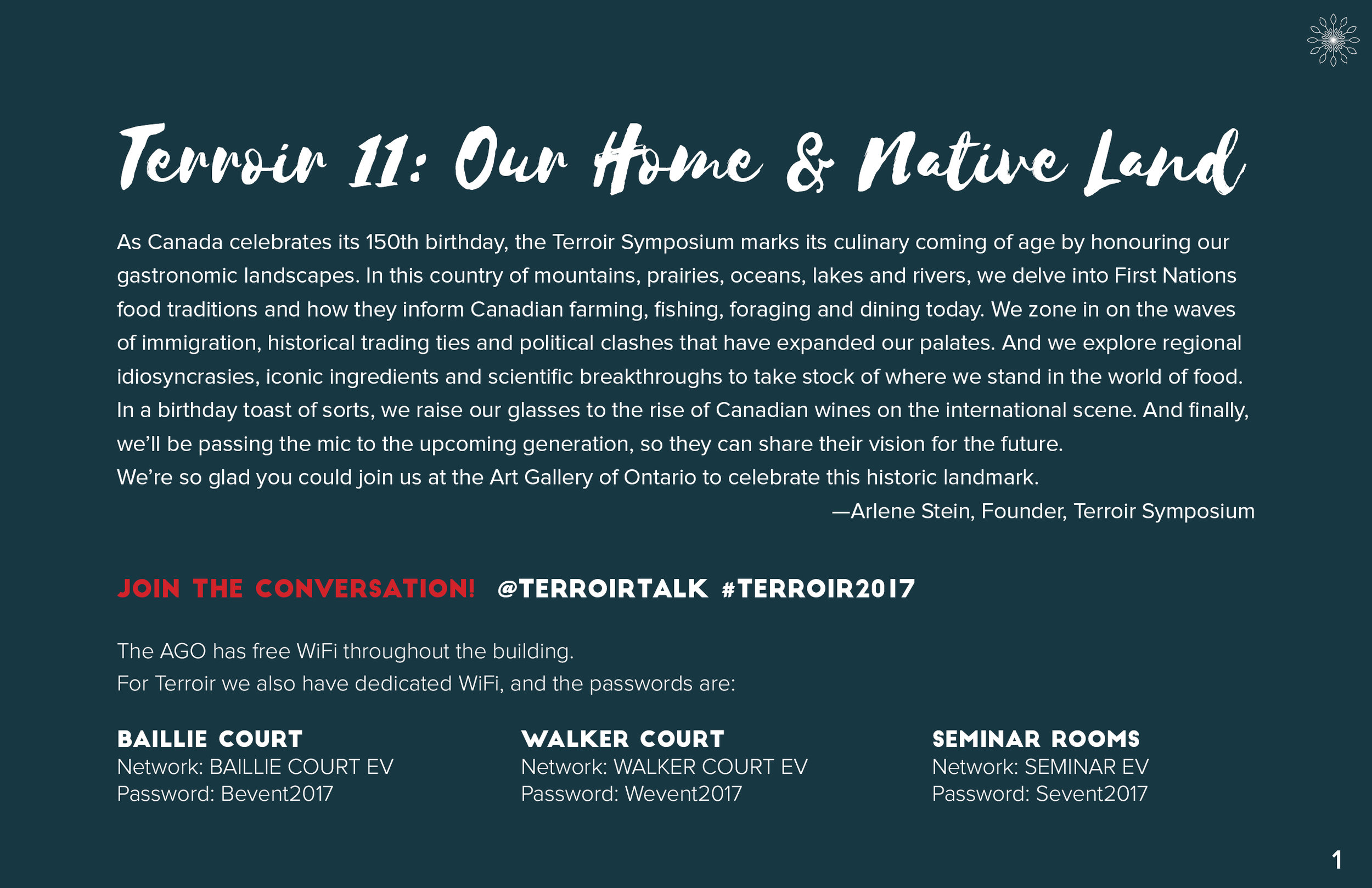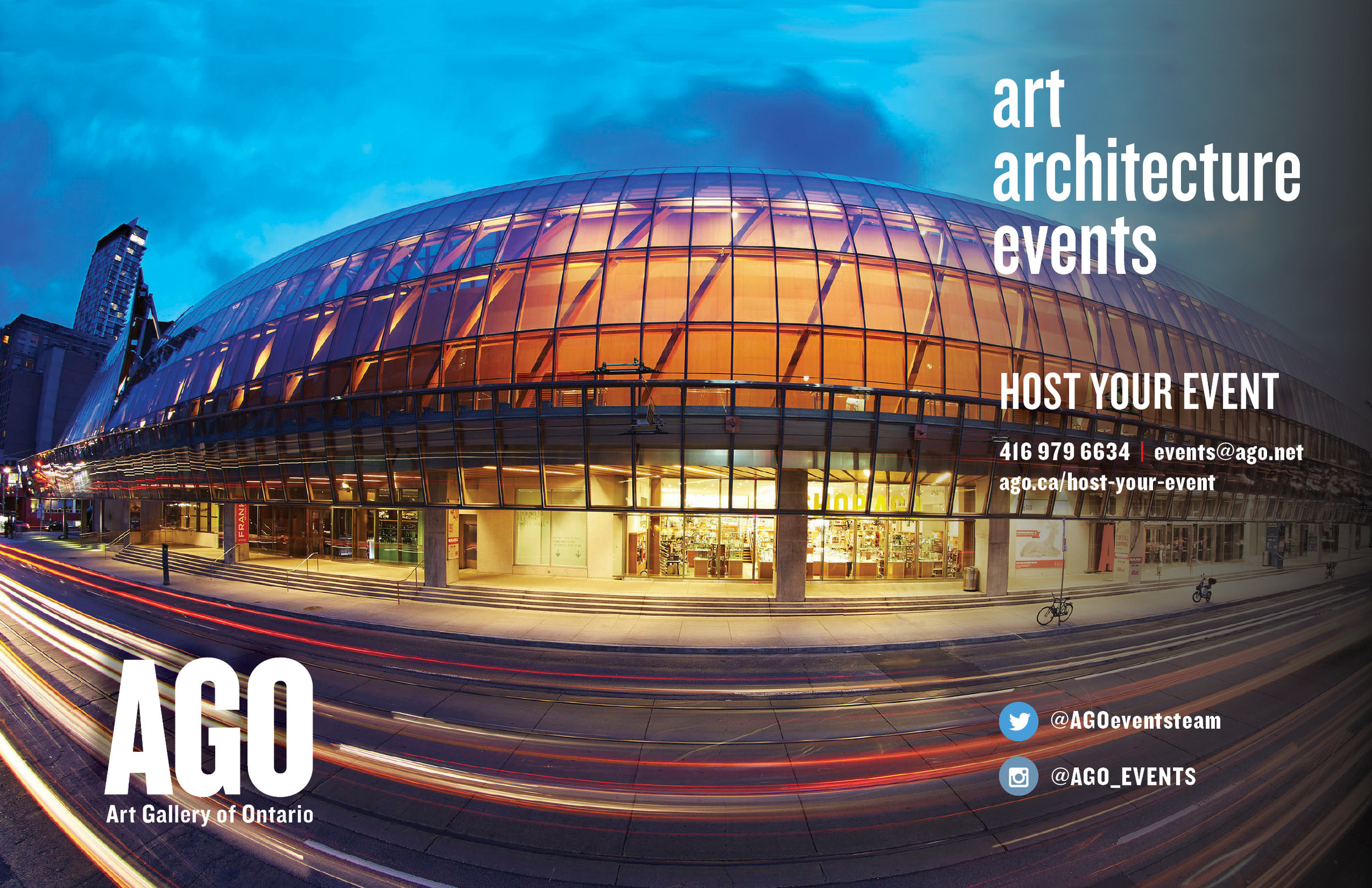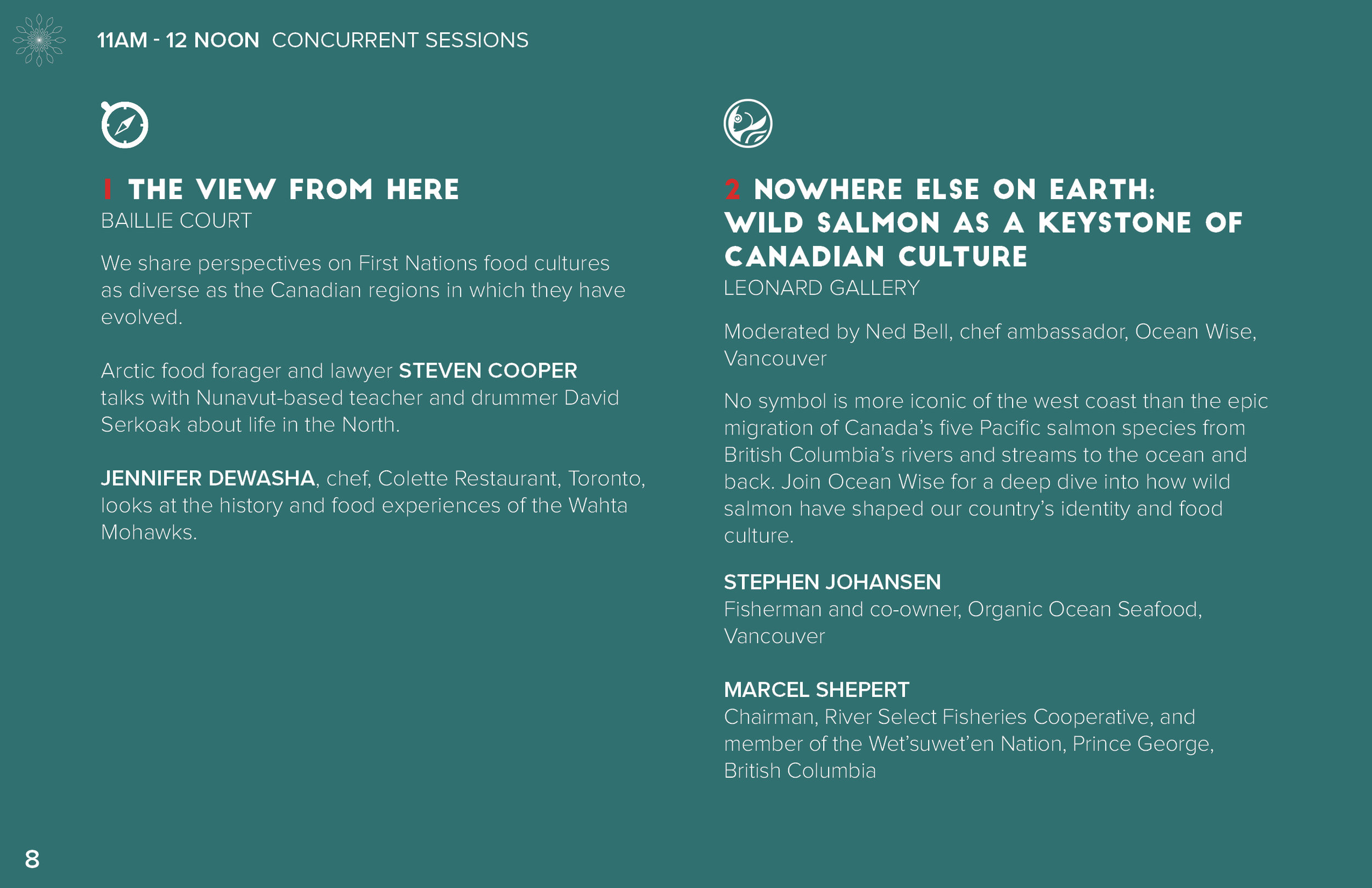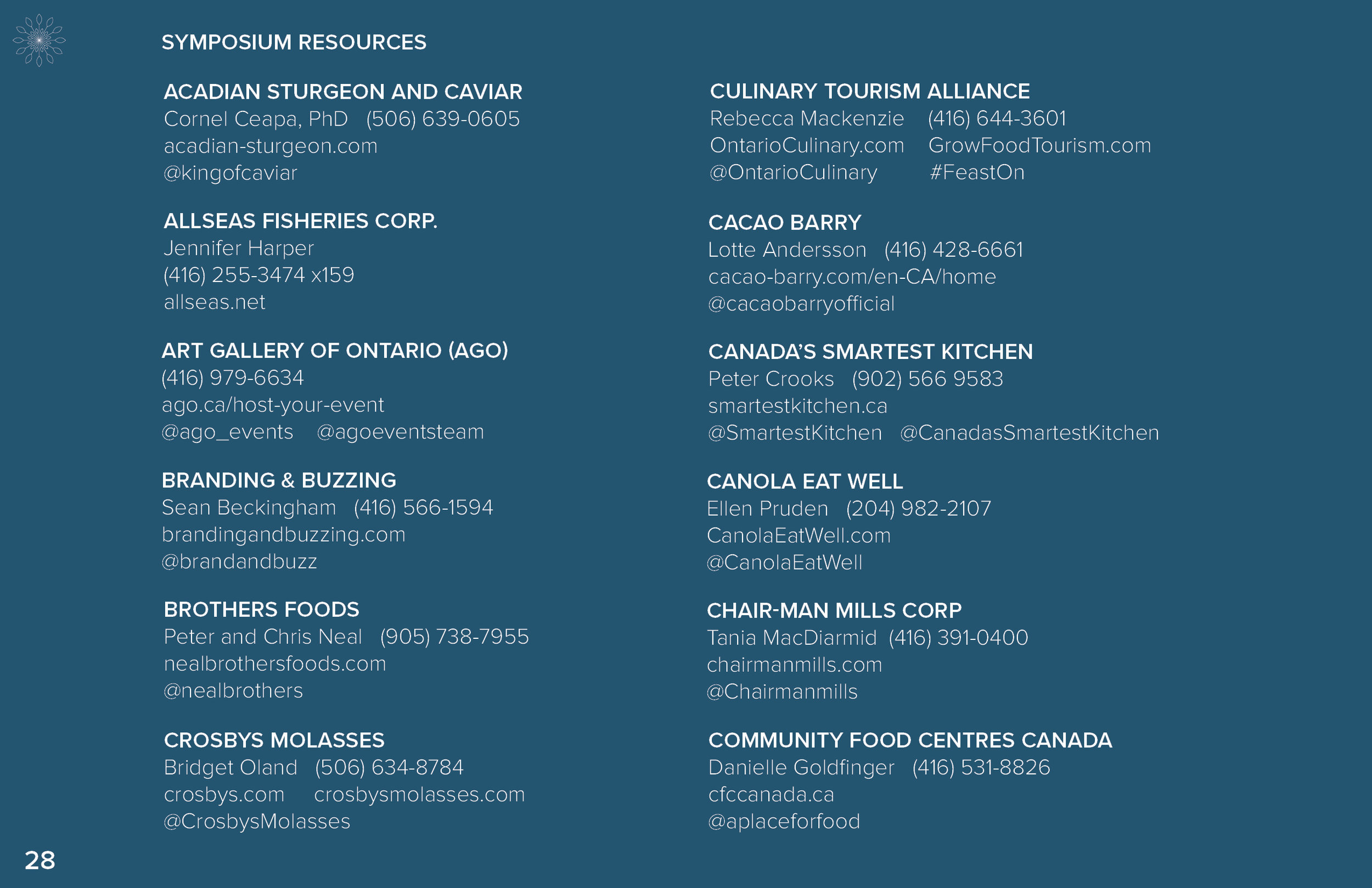 THE 2017 FOOD + BEVERAGE PROGRAM
BREAKFAST was a creative twist on a French-Canadian 'Brekkie' prepared by Renée Bellefeuille, Executive Chef of the Art Gallery of Ontario, Toronto.
Presented by Ocean Wise, this year's LUNCH is all about Canadian sustainable seafood. Join Ocean Wise chef ambassador, Ned Bell, along with chefs from 13 Toronto restaurants, to sample and savour a selection of our country's finest seafood offerings. Organized by Deirdre Finn, Ocean Wise Representative, Jasmine Baker, president and founder, For the Love of Food, and Ivy Knight, food writer and event planner.
WAYNE MORRIS, Boralia
KRISTIN DONOVAN, Hooked
NOUREEN FEERASTA, Richshaw Bar
MICHAEL HUNTER, Antler
KATIE VENABLES LLOYD, lbs.
JULIA MARTELEIRA, Lena
ALEC MARTIN, Hawker Bar
SONIA MONDINO, Pray Tell
CHRIS MATTHEWS, Eatertainment
TYLER SHEDDEN and LUKE
KENNEDY, The Chase
MATT RAVENSCROFT and
ALEXANDRA FESWICK, The Drake
DESSERT was presented by Cacao Barry, where talented local chefs are invited to pair Canadian ingredients with Cacao Barry chocolates for a unique dessert experience.
ATUL PALGHADMAL, Nugateau, Toronto
BRANDON OLSEN, CXBO, Toronto
SARAH KEENLYSIDE, CXBO, Toronto
CHRIS KWOK, Cluny Bistro, Toronto
LIOR ARONOVICH, Amadeus Patisserie, Thornhill
RODNEY ALLEGUEDE, Gouter, Toronto
SANDRA ABBALLE, Succulent Chocolates and Sweets, Toronto
The afternoon featured a POP-UP SNACK BREAK by Newcomer Kitchen. Last year a group of women came together at The Depanneur to cook and serve the food of Syria to the people of Toronto. It was an opportunity to welcome our country's newest citizens, and discover the flavours of the beautiful land they left behind.
RAHAF ALAKBANI
AMINA ALSHAAR
BAYAN EID
KHADIJAH ALIBRAHIM
HANAN AKASH
JASMINE LABENIEH
TAMARA CHAIKIN
CARA BENJAMIN-PACE
 
TERROIR SYMPOSIUM : THE ARCHIVES